Employment Career Feature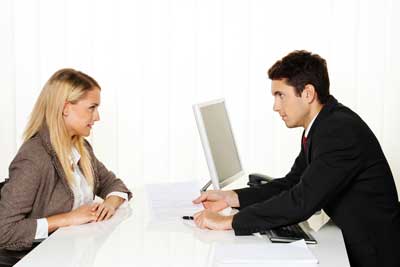 A college degree used to be a ticket to a guaranteed job. Times have changed, and now finding a job can be difficult regardless of your qualifications. Unless you are independently wealthy or your family owns a business, it is something you will have to do sooner or later. The first job can be hard to find and in today's market the lack of a technical degree can make it harder still. I believe that you can not only find a job, but can find your ideal job ... IF you know how to go about it.
This is a practical handbook for action. It shows, in as logical and concise a manner as possible, the route of a successful job-hunt. You will find that its Socratic style reads quickly, and will serve as a ready resource long after you have launched yourself in the career of your choice. Happy hunting!
Comments




---

article ID: 900007434 http://www.employmentcrossing.com/article/900007434/How-to-Find-a-Job/

article title: How to Find a Job

Comment not found for this article.
add comments
Find Jobs in Every Industry and Location that No One Else Knows About
Other job sites only show jobs employers pay to post.

We show jobs from every employer career page, job board and news source we can find.
Tell us where to send your access instructions:



The Job Search Program that Guarantees Success.


Our career counselor creates a tailor-made job search strategy for you and walks you through every step of the process.
Create your unique brand for just $2,495!
| | |
| --- | --- |
| | 600+ prestigious recruiters across America ranked |
| | 60+ industries and professions scrutinized |
| | Comprehensive updated candid report |
new jobs this week
on EmploymentCrossing
793,491
jobs added today
on EmploymentCrossing
195,752
job type count
on EmploymentCrossing
(594,099)
(358,924)
(351,664)
(273,187)
(227,738)
(227,564)
(223,209)
get your risk FREE trial
Sign Up now
*Email:

Only EmploymentCrossing consolidates every job it can find in the domain and puts all of the job listings it locates in one place.



We have more jobs than any other job board.

We list jobs you will not find elsewhere that are hidden in small regional publications and employer websites.

We collect jobs from more than 3,376,967 websites and post them on our site.

Employers can post jobs for free at EmploymentCrossing.

We are private, and therefore far fewer people are applying for the jobs on our site than are applying for those on public job boards.



today's featured job
Research Attorney
United States-IL-Chicago

Growing and busy law firm with 5 Chicago area offices and 1 Mexico City location seeks a law clerk/ research attorney with compassion, drive, and d...


job search tip
Don't know what you want to do? Pick 5 industries and 10 companies that really interest you-regardless of what field or job you're in now. Start gathering information about them. Read. Research. Talk to people. You may find a perfect fit.