connection to 192.168.30.18:3312 failed (errno=111, msg=Connection refused)connection to 192.168.30.18:3312 failed (errno=111, msg=Connection refused)
Legend
Job added in hotlist
Applied job
Contract job
90-day-old-job
part-time-job
Recruiter job
Employer job
Expanded search
Apply online not available
Similar Jobs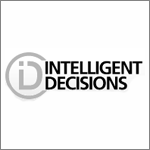 Proposal Coordinator/Technical Writer
Intelligent Decisions, Inc.
Ashburn, VA
Apply Now >
---
Proposal Coordinator Job required to work based in Arlington Virginia (VA)
AECOM.
Arlington, VA
Apply Now >
---
Proposals Coordinator
Kiewit Corporation
Peachtree City, GA
Apply Now >
---
Business Development Executive
auxillium
Denver, CO
Apply Now >
---
Senior Director, Business Development
Veridis Management LLC
Tampa, FL
Apply Now >
We're Sorry..
The job you clicked on has expired or has been removed and is no longer available. The original listing can be found at the bottom of the page for your reference.

New Search
Proposal-Coordinator
This job is expired..