connection to 192.168.30.18:3312 failed (errno=111, msg=Connection refused)connection to 192.168.30.18:3312 failed (errno=111, msg=Connection refused)
Legend
Job added in hotlist
Applied job
Contract job
90-day-old-job
part-time-job
Recruiter job
Employer job
Expanded search
Apply online not available
Similar Jobs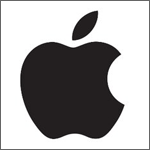 Senior Privacy Counsel - 113376232
Apple, Inc.
Cupertino, CA
Apply Now >
---
Revit Internship Training - Remote Position
3D Training Institute
San Francisco, CA
Apply Now >
---
Space Planner / CAFM Manager
National Heart, Lung, and Blood Institute
Bethesda, MD
Apply Now >
---
We're Sorry..
The job you clicked on has expired or has been removed and is no longer available. The original listing can be found at the bottom of the page for your reference.

New Search
Smart-Device-Services-Data-Scientist-HP
This job is expired..