connection to 192.168.30.166:3312 failed (errno=111, msg=Connection refused)connection to 192.168.30.166:3312 failed (errno=111, msg=Connection refused)
Legend
Job added in hotlist
Applied job
Contract job
90-day-old-job
part-time-job
Recruiter job
Employer job
Expanded search
Apply online not available
Similar Jobs
Construction Superintendent
MDG,Inc
New York City, NY
Apply Now >
---
Maintenance manager for 2000 acre Donley County, Texas ranch
Curtis ranch
Clarendon, TX
Apply Now >
---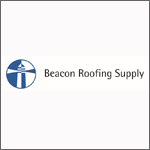 Local Truck Driver (Class A or B)
Beacon Roofing Supply, Inc.
Hayward, CA
Apply Now >
---
We're Sorry..
The job you clicked on has expired or has been removed and is no longer available. The original listing can be found at the bottom of the page for your reference.

New Search
Yard-Shifter-(Tractor-Trailer)
This job is expired..