Summary: Just about anyone can throw career advice out there without having actual experience to back it up. Experts say to ignore these five common pieces of advice.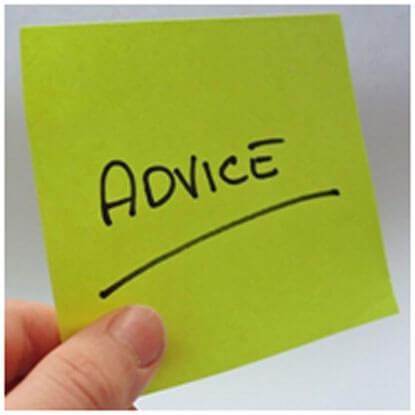 There are all kinds of career advice floating around out there, but who knows if it is any good. Instead of trusting anything that gets thrown your way, trust the advice that comes from those with highly successful careers. Here are five pieces of advice that successful people say is no good.
Have a five-year plan – This advice is no good, because who knows where they will be in five years? Having a five-year plan may actually prevent you from taking risks that turn into even better opportunities. Having tangible goals is still a must, but trying to stick to your "five-year plan" stops you from going in the direction that your career takes you.
Don't be a job hopper – There are worse things to be known as at work. Studies show that employees that stay with their job and company for over two years earn half the amount over their lifetime. In today's economy, job hopping is not necessarily a bad thing, especially if you are advancing your career as you go. Be gracious and respectful to all of your employers, but don't let the fear of leaving the job too soon stop you from being successful.
Follow the money / Do what you love and the money will come – Both these opposite pieces of advice are bad. If you only take jobs for the money and completely disregard your interests, then you are headed for guaranteed failure. On the contrary, doing what you love without worrying about the money is great, but you have to pay the bills somehow. Assuming the financial success will happen on its own is naïve and immature.
Let your work speak for itself – Sometimes you need to go out and grab success for yourself. Don't be afraid to speak up and make your work be noticed, because if you don't someone else will, and they will take the success that could have been yours. There is nothing wrong with asking for a promotion if you have the work to back it up. Usually your boss isn't going to suggest you get a raise on their own.
Don't waste time applying to jobs you aren't qualified for – Just because you don't think you will get the job or are qualified enough to get it does not mean you can't try. Obviously, don't start applying to be the President without some relevant experience, but just because the job requires five years does not mean that three strong years of experience isn't enough. You never know what a company is really looking for in a candidate. You may just have the expertise and skills they need. Plus, the more you practice applying, the better you will get at it. That way when the time comes to apply for a job you are highly qualified for, you will have your application techniques perfected.
See
This Is the Worst Work Advice You Can Ever Receive
for more information about bad work advice.
Photo: halliecrawford.com