Summary: Informational interviews are often misunderstood because they seem like a waste of time for both parties involved. However, with a little flattery, a potential interviewee can be easily persuaded to handing over the secrets of their trade.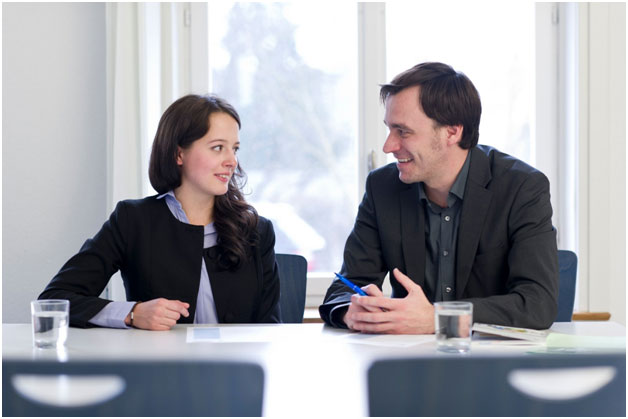 Informational interviews are often misunderstood because they seem like a waste of time for both parties involved. However, with a little flattery, a potential interviewee can be easily persuaded to handing over the secrets of their trade. While it may not exactly be their best secrets, any tips or tricks they can provide to help you along career are valuable and can save time in the long run for you to get where you want to be in your career.
There are so many different jobs that exist even within one company that it is unlikely that anyone fully understands what one specific job entails. With research and an informational interview, you may find that what you thought was your dream job is not the right fit for you. Whether you are looking for a career change or planning for the future, informational interviews can provide insight into a field that you have little or no experience in. Informational interviews are also useful when looking into writing a book, starting your own company, or starting a blog.
Just Ask
Lining up an informational interview can happen in a lot of different ways. Using an alumni network or social networking site like LinkedIn may be the most common sources for finding someone to interview but there are other ways. The easiest way is to use your friends and colleagues as the subject or to ask them to make introductions for you. When reaching out to someone you do not know, it can be intimidating and frightening. As long as you keep your request reasonable, there shouldn't be much to be worried about.
Do Your Research
As you are deciding who to ask, consider their importance in the field. You want to find those that will have valuable advice to give and using their value to flatter them into agreeing to an informational interview can't hurt. Learn all you can about the person so you will have a basis to form your questions around. The worst thing you could do is ask them basic questions that you could learn for yourself, wasting the little time you have with them to gain important information. Look for details on their current and previous employers, published material, and even their education to understand where they started.
Once the introduction has been made and you have asked for the interview, keep in mind that they are doing you a favor. If they completely deny your request for an informational interview by phone or in a brief meeting, move on to someone else. If the person is receptive, do everything you can to make the interview as convenient for them as possible. Do not turn the informational interview into an opportunity to ask for job leads. Instead, it should be a time to expand your network and build a new relationship. Keep the interview short, if you feel the person would be receptive to it, you can ask for another meeting down the road.
Start Preparing
To get the most out of an informational interview, go into it with questions prepared for the interview. Using all your research, develop a list of questions and talking points to expound on that range from traditional to more abstract. Some questions to consider include:  
How do people break into this position?
What do you enjoy most about what you do?
What would you change about what you do?
Can you explain to me how you go this positon?
What is a typical day like for you?
What is your first thought when you wake up each morning?
What are the most challenging aspects of your job?
Who has been influential in your career?
Start the interview by warming it up with some questions about them. People love to talk about themselves and their experiences so get them talking. Be prepared to ask about yourself as well. While you aren't trying to get a job, you are trying to impress them a little. You can impress them by prefacing your questions with what you already know about the industry.
After you have gotten through the pleasantries, move on to the meat of the interview. You are there to get advice you can't get anywhere else so get that advice. Focus your questions on the type of advice you are seeking – research, career exploration, or job search. As you are asking them your questions, be sure to keep the conversation rolling so that you build a relationship with them instead of drilling them with questions.  
Keep it Short
Keep track of time by wearing a watch, do not use your phone. Be respectful of their time by keeping the meeting short. As the meeting comes to a close, generally after 20 or 30 minutes, ask for recommendations of anyone else you should talk with. Continuing to build a network, whether you are actually looking for a job at that time, is always a good idea. The chances of getting more informational interviews will increase significantly if your request for one comes from a mutual contact. Make your request as specific as possible. Ask something along the lines of, "Could you recommend a couple other people that I could speak with to learn more about a career in project management?"
Follow-Up
The most important thing to do after an informational interview is give thanks either by email or a handwritten note. This will keep the new relationship strong. If there is an article or interesting topic that came up during the interview that you find additional information on, pass it along. Failing to follow-up with at least a thank you note will be remembered by the interviewee. You do not want them to wonder how much you appreciated their time and valuable advice. They will not be willing to meet with you again or continue a professional relationship.
Photo: commons.wikimedia.org
See the following articles for more information: