Summary: The role, requirements, and benefits to being a mental health counselor.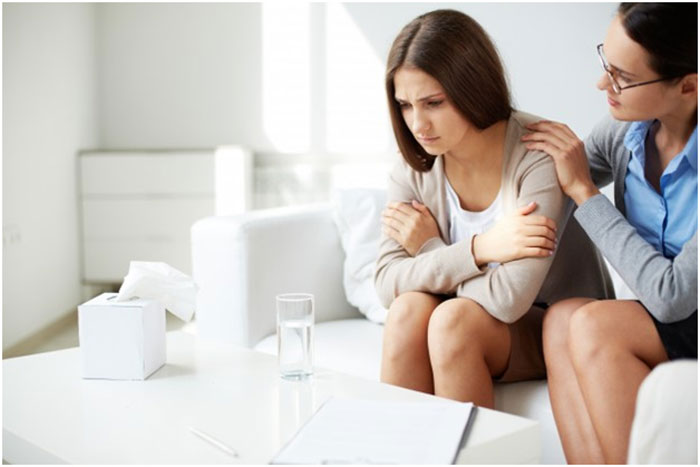 OTHER JOB TITLES
Marriage counselor
Family therapist
Divorce counselor
Community agency counselor
GOALS AND DUTIES
Mental health counselors assist people in coping with problems through individual and group counseling. The issues these counselors intervene in, through treatment plans and programs, can be classified in
seven main categories
:  
Alcohol and drug abuse
Family conflicts
Child and spouse abuse
Difficulties at work
Criminal behavior
Changes in family dynamic
Personality disorders
EMPLOYMENT AND OUTLOOK
The job outlook for mental health counselors is great. It is projected to grow 23% from 2016 to 2026 (
Bureau of Labor Statistics, US
). As people continue to struggle with addiction, the necessity of mental health counseling will continue to increase.  
Employers of mental health counselors include mental health clinics, educational institutions, community agencies, social service agencies, prisons, group homes, drug rehabilitation programs, and health maintenance organizations. Thousands of mental health counselors work in private practice. In addition, many counselor educators and counselors employed by community agencies have part-time private practices.  
SALARY, BENEFITS, WORKING CONDITIONS
There are several different employers of mental health counselors, therefore salaries range. The median wage for mental health counselors was $43,300 in 2017—with the lowest ten percent earning less than $27,310 and the highest ten percent earning $70,840 or more.  
Here are the median salaries according to top industries:  
Government- $50,600
Hospitals (state, local, private)- $47,000
Individual/family services- $42,190
Outpatient mental health/substance abuse centers- $42,140
Nursing/residential care facilities- $37,210
* Statistics taken from
Bureau of Labor Statistics, US
.  
Earnings of counselors in private practice depend largely on the number of hours worked.  
Mental health counselors employed by public agencies receive the same fringe benefits as other government workers, including group health insurance, retirement plans, and sick leave. Benefits at community agencies are usually comparable. Counselors in private practice are responsible for their own medical insurance, liability insurance, and pensions.  
ENTRY REQUIREMENTS AND CAREER LADDER
At the least, mental health counselor positions require a bachelor's degree. However, depending on the employer, a master's degree or certification/license may also be required. Counselors in private practice that specialize in substance abuse or personality disorders require a master's degree, 2,000 to 4,000 hours of supervised clinical experience, and to pass the state exam successfully. Other experience that could be helpful for counselors specializing in addiction is if the counselors, themselves, dealt with overcoming an alcohol or drug addiction.  
Image Source: Freepik.com