Summary: Making choices that affect your career can be tough, because the road is one you have not yet traveled. With some guidance, making those decisions can be easier.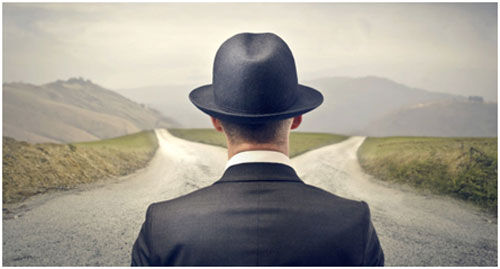 Success doesn't happen overnight. It takes years of practice and effort to get it and then it takes even more years to maintain success. Developing your career takes effort to build up into something you are happy with and proud of with much of that effort involving hard choices.
The types of hard choices you may be forced to make range from personal sacrifices to personal comfort. The choice may be giving a presentation that is way out of your comfort zone, standing up when you believe something is wrong, learning new skills that may require going back to school, taking on extra responsibilities, giving up a weekend to finish a project, and many more.
Follow these steps to evaluate the hard choices so that you know if they are good choices to make for your career:  
Evaluate
Write down your choices, why it is hard to decide and why you need to. Perhaps your choice is to move to a city across the country to pursue your career where there are more options even though it means leaving all your family and friends behind. List the pros and cons and ask a mentor or others in your career what they think will be smart for your career.  
Relevance
Make sure the decision is for you and not anyone else. You need to make decisions that are what you want to do and not because someone else wants you to. Making a move across the country because someone else says you should is not a good choice if you truly don't want to. You career is your life and you will take it where you want it to go.  
Importance
Determine what you want most and if the choice will get you there. Don't be afraid to go after what you want and don't stop until you get there.  
Long-term
Now that you are a grown-up, you should be thinking about the long-term effect of your decisions. What you decide to do now will influence your future, so there is a lot more at stake and greater risks.  
Fear
Being afraid is normal, because it means you are making big changes that may help you on your way to achieving your career goals. By pushing ourselves through the challenges, we are making ourselves stronger and more able to handle the hard choices.  
Never give up
Don't let others convince you that you aren't worth it. You can achieve greatness if believe in yourself. Our choices may not always be the best decision, but when you make calculated decisions, you can be sure that things will work out.
See the following articles for more information:
Photo: singularityhub.com