To be a good hunter in the recruitment process, you must be both a good judge of character and a good researcher. Research is the backbone of the search process, involved in almost every step.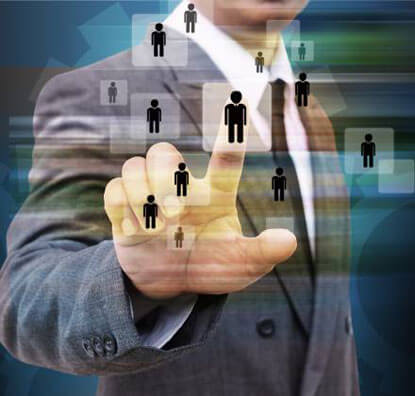 Passive candidate research techniques vary according to regions and cultures
The research techniques described here apply throughout the world, but sometimes must be adapted to suit the cultural differences in different countries. Also, the directories you use to compile information about companies and people will, of course, be different from country to country (with exception of the global directories provided by companies such as Dun & Bradstreet, Wards, and Gayle Research, which cover almost all countries on just one CD-ROM).
Prospect research techniques and systems vary from one recruitment firm to another
At some executive search firms, the recruitment consultant personally does all the research, while other firms have professional researchers who assist in the process. In some firms, researchers participate in every step of the process, while at others they just make target lists, and might not even speak to the potential candidates or sources on the telephone. In some executive search firms, there might be a hierarchy of people involved in the process—research analyst, junior researcher, senior researcher, associate, principal, consultant, and such—with each person having specific duties. In other places there might be just one consultant who does everything. While who does what may differ from firm to firm, the steps presented here are universal, so rather than get involved in division of tasks, we focus on the process itself.
Searching for passive candidates means searching for high-level executives
In this article, we are talking of active head hunting. As the target group in search is usually higher level executives who, in most cases, are not looking for jobs, the challenge of tracking down Mr. or Ms. Right is a big one. To be successful at executive search research, you must be determined to crack each problem, using all the initiative and imagination at your disposal.
If you knock on the front door and get turned away, you should not feel that you are stuck—you just have to climb through the kitchen window. To be successful you have to be persistent, very creative, quick, and extremely professional in your approaches and conduct. Also, keep in mind that research is an art and not a science. While gathering information you must
speak to many people—both potential sources and candidates.
You must remember to treat everyone you speak to with courtesy and decency, as you never know where you might run into your contacts again. The ultimate goal is to find a sufficient number of qualified and interested candidates, and to complete the process both quickly and professionally. Therefore, it is important that you follow certain basic steps to select the best available candidates.
When prospecting for passive candidates, first define the job
The first major activity in the search process is defining the job. This step sets the tone for all that follows. Preparing a job description is where all the discussions between client and consultant (if the company has decided to use outside help) about job requirements, organizational relationships, and cultural issues are crystallized. So that it does not give people the wrong picture, the job description must be accurate and well written.
It is always important to gather information from all parties involved: (1) the person leaving the position; (2) the person that the new employee will report to; (3) coworkers; and (4) people reporting to the new employee. By gathering the necessary information from these four groups, you ensure that the picture of the situation is accurate.
The job description is a written document that should be extensive enough to give potential sources and candidates a clear and informative picture of the company, the position to be filled, and the requirements. Written documentation is a tool for everyone in the process: the company with the recruitment needs, the consultant and researcher (if you are using outside help), the client, sources, and potential candidates.
It is very important to conduct sufficient research so that you are able to write the documentation, answer questions from sources and candidates, and conduct an extensive search in the market. Keep in mind that even though you might know all the answers to the different topics, you still have to cover everything.
Creating a situation report documentation for head hunting
The first documentation, which is based on the following required information, is called situation report documentation:
The Company
Historical background, development
Plant and office locations, affiliations, number of employees
Organizational structure (organization chart) A Product lines, sales volume, market share
Profitability; past, current, and projected rate of growth
Strengths and weaknesses of the company
What is the company culture like?
Why has the vacancy arisen?
If a person was previously in this position, where did he or she go?
What background did this person have?
Why has the position not been filled internally?
Is there something unusual about this position?
What efforts have been made to fill the position and why have they failed?
The Position
Title of position
Responsibilities, functions, duties, and accountabilities
Objectives and time frames in which to achieve them
Organization charts of whole company and relevant department or division (showing functional as well as hierarchical relationships) A The challenge and attractions of the job (including compensation package)
What company policies and practices will affect the jobholder?
What are the personalities of the people with whom the jobholder will be in contact?
What are the future opportunities for the person appointed, and over what time scale?
Supervisor and subordinates and their qualifications and experience
Geographic restraints
The Ideal Candidate (Identify the ideal candidate's qualities on two levels: essential and desirable)
Education and paper qualifications A Experience A Language requirements A Personal qualities A Skills required
What type of company culture would you expect the person to come from (or not to come from)?
Target Companies and Positions: Where Might This Person Be Found?
Names and divisions of companies
Geographic locations
Sales volume
Standard Industrial Classification (SIC) and function codes
Number of employees
Possible title(s)
Possible level(s)
Important: Until everything is completely clear, continue to go back to the involved parties to get your questions answered. Make sure that every requested piece of information on the foregoing list is covered.
This written documentation, which you will share with potential sources and candidates, should not cover all the information that you put into the situation report documentation.
Sometimes you do not want to use the company name in the written documentation that you mail out. It is difficult to conduct this mail-out yourself with full discretion if you are not using an executive search firm.
Also keep in mind when creating the document that readers want something that is short and to the point, yet contains enough information to interest them (or screen them out if they do not have the right background).
As a rule, you should never send out written documentation that contains confidential information. To prevent mistakes and at the same time ensure that you are on the right track, the documentation must always be approved by the new employee's superior before it can be sent out to any potential sources or candidates.
Frequently a search changes direction. Be prepared to change the course if necessary. Keep in mind that anything can change during a search: new reporting relationships, a new compensation scheme, or a new set of performance objectives for the position. You therefore have to be flexible so you can resolve new recruitment issues.