Summary:
There is a huge difference between bad and good leaders. Learn six approaches to becoming a good leader in this article.
Many leaders have made extraordinary contributions and provided timeless models to follow. Here are six approaches to assist you in your leadership journey with the voices of African-American individuals and leaders who inspired and influenced us individually and collectively.
1. Express Confidence in Your People


Langston Hughes
One way to motivate and empower others is simply to express confidence in them. The poet
Langston Hughes
stated, "Hold fast to dreams, for if dreams die, life is a broken-winged bird that cannot fly." On a daily basis, allow others to have the spotlight and express their goals and aspirations for their work. If something has been done well, let the person know your appreciation. When employees respond to surveys on what they want most from their jobs they typically list a full appreciation of work done, and being "in on" things that are esteemed at work. Implement a "Good for You!" system (notepads, or a bulletin board) where leaders and employees have the ability to thank and reward their peers for a job well done.
2. Listening: A Lost Art
There is an African proverb that says, "To know nothing is bad...To learn nothing is worse." Develop a genuine interest in what others have to say. You can't successfully lead unless you have a sincere desire to listen and build rapport with others. When an employee takes on a responsibility, discuss their project and what they need to accomplish the work. Listening and shared decision-making may take longer, but it affords time for bonding and finding those employees who would best meet the challenge of the project. Through listening one can also create a climate of empathy. The ability to be empathic has paved the way for many leaders who can understand others' feelings. Think less about getting your point across; try to discover and absorb the point of view of the speaker. Openness to contrary opinions has solved many a dilemma in life and work.
3. Find and Encourage Learning and Creativity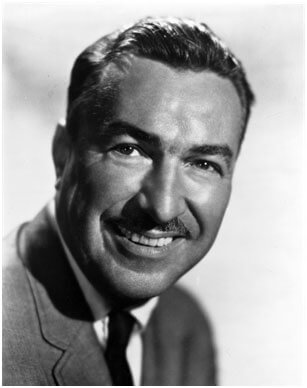 Adam Clayton Powell Jr.
Adam Clayton Powell Jr.
affirmed, "Mix conviction with a man and something happens." Good leaders recognize that linear thinking is a liability. Good leaders are open to change and try to think of new possibilities. Many times we judge first and are therefore closed to others or ideas. Creative energy can only be expressed in environments free of judgment. Find outlets for an honest expression of ideas and feelings about work and allow for personal growth and development. Foster relationships, work settings, and environments that allow for expression. Does the workplace seem mundane? Take the project outside or to another stimulating venue. Do your employees need inspiration? Find ways to reward and reinforce creativity through prizes or formal recognition.
Ella Fitzgerald
noted, "Where there is love and inspiration, I don't think you can go wrong."
Ella Fitzgerald
4. Who You Are vs. What You Do


Booker T. Washington
A common Western viewpoint is to ask individuals what they do versus "Who are you?" Job titles and duties are a part of the workplace, but try to see people as more than their work. How many stories exist of successful entrepreneurs who struck out on their own because they felt boxed or limited in their work or job? Allow for projects, committees, and socials that allow individuals to access skills and abilities they may not use in their present work. The famous educator
Booker T. Washington
commented, "If you want to lift yourself up, lift up someone else." Seeing individuals for their talents to contribute in unique ways is key.
5. Inclusivity


Martin Luther King Jr.
In
Martin Luther King, Jr.'s
"I Have a Dream" speech, he stated, "Let freedom ring from every village and hamlet." He included a number of locations that expressed and reinforced that his dream included everyone. Cherish diversity by embracing a humanistic concept toward people. This kind of leadership can transform organizations. Respect for others is also essential. Organizations have hierarchies and structures. Begin to examine the broad-based ways all individuals can contribute to the organization. It takes everyone to make it happen.
6. Modeling
As a leader, continue to learn about your own strengths and weaknesses. Know your own values, interests, abilities, and character. Only in your continual growth can you model this for others. If your organization doesn't have a career ladder, create an informal or formal structure. Have volunteer mentors who can assist novice workers in developing themselves. As a leader, also volunteer to mentor. What a great opportunity for someone to learn from you and lead by example. Booker T. Washington noted that "Character is power."
As we examine those notable figures who have contributed to our world, we recognize that your commitment to share in leadership can be powerful too.
See the following for more information: