Writing employee reviews is an art and gives an insight into the employer's strength in workforce management. Work evaluations are essential to the manager's job. But they need not be boring and commonplace. One can write some apt and action-oriented assessments of employees that drive effective results.
According to Senior Web Editor, Elizabeth Hall, complete honest feedback during
performance review
will only rob the employee from overall growth. Employees might even resent the feedback and an offence might even amount to a lawsuit.
Here are some tips for writing effective performance reviews that all HR personnel and managers should be aware of:
Don't focus on just one aspect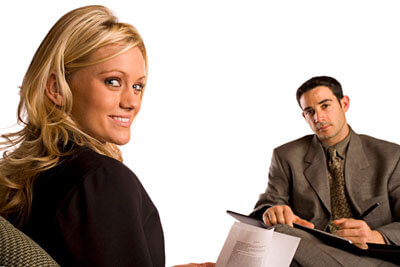 Avoid falling prey to getting impressed to a single quality, and focus on the overall persona. Employers sometimes allow a single characteristic to affect their ratings. Consider each performance aspect before allocating points to an individual since it would not be fair to the others who are consistent with their performance and efforts.
Don't make comparisons
Avoid comparing workers. Although, one tends to compare them instinctively, avoid doing that when appraising a performance. There's no need to discuss an individual's habits or demeanor unless it is affecting his or her work. The discussion tends to sway away from the main issue: work. Drawing comparisons also creates resentment in the minds of employees and is not at all healthy for any company. The belief that all are capable of superior performance would drive them to do better than they are doing. Talk only about ways how they can improve on their efforts and attitude.
Don't contradict yourself
Do not ever contradict yourself or anything you have ever committed. The most damaging mistake that an HR professional or a manager can do is to convey mixed feelings about an employee's performance. The attitude just drives the employee to become apprehensive. Know what to say and be clear in conveying the good points as well as the bad points. If you are not clear enough, just put it on paper so that there is no contradiction in what you say and what you actually think. Contradictory messages can even damage your own reputation and erode manager credibility while also being detrimental to an employee's performance.
Don't giving out similar reviews
Balance out the high and low. Once a manager gives all workers similar and average ratings, it only damages and depresses an employee morale. It also communicates that the
HR professional
or manager is unable to do his or her job in assessing a performance and is actually opting to go easy. The employee records, logs and performance details need to be recorded well and ratings should be given based on their overall performance.
Don't criticize too much
There should be adequate focus on both pros and cons. Many HR managers opt to tilt favor to one of the aspects that the employee portrays. They focus almost exclusively on either the overall weaknesses or grey areas. There should be balance of criticism regardless of the assessment. Don't nitpick where the problems do not exist.
It's very important for HR professionals to educate project managers on how to render
performance appraisals
. By being clear about an employee's performance, it would be fair enough to assess them at the best level by both his or her immediate manager and the HR manager.