By:
Noelle Price
Summary: To attract the right job candidates, you need the right job description. Here are some tips on creating a strong job description that delineates exactly what your company is looking for.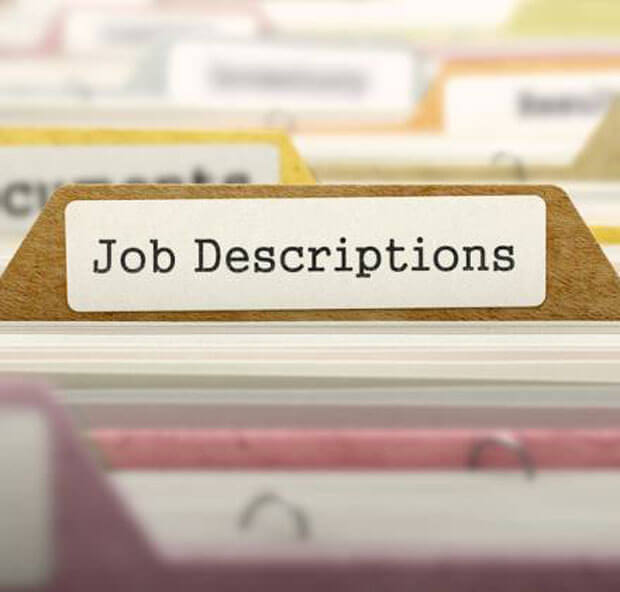 According to LinkedIn, there are a few things you can do to ensure your company's job listings are on target and are attracting the right candidates.
First, instead of trying to be creative, stick to the basics when it comes to the job's title. Instead of something like, "Web Marketing Guru," use "Digital Marketing Manager." If applicants are unclear as to what the position even is, they will pass over your job listing for something a little less unclear.
Next, you should be conversational in your job listing. How do you do this? Imagine that you are meeting a friend for coffee and are explaining the position to them. Use that type of description as you are drafting your listing. Many job listings contain stuffy language such as, "Must demonstrate the ability to work in an unstructured, collaborative environment." Simply saying, "Change is not a scary word to you. You thrive in organizations that constantly adapt and evolve," may work much better.
Note how the candidate can grow, learn, and make an impact as well. Job applicants want to know their hard work will pay off.
To be sure you are attracting qualified applicants, don't skip over the skills, education, and experience fields in the job description. These areas are often key to landing qualified applicants. Think about the skills needed to get the job done in this position. Instead of including a long list of qualities, stick to 5-10 qualifications and balance soft skills with hard skills. Also, identify mandatory skills, and then a list of "bonus" skills you'd like to see.
Include an idea of what your company's culture is like. Be sure you demonstrate what's great about the workplace, as well as what is challenging. Comment on how your employees reflect the values of the company.
Keep descriptions short and sweet and use bullets to organize the material. Remember, many candidates are going to be looking at the job description from their mobile devices, so you want to get your point across without using a lengthy description. Instead of a three paragraph company overview, include a "Why join?" section with a couple of sentences.
Finally, once you've drafted your job description,
put it on EmploymentCrossing
and make sure others know about it. Share it everywhere you can. It's best to keep the listing active for at least 30 days.
Source:
LinkedIn
Photo credit: glassdoor.com
See the following articles for more information: