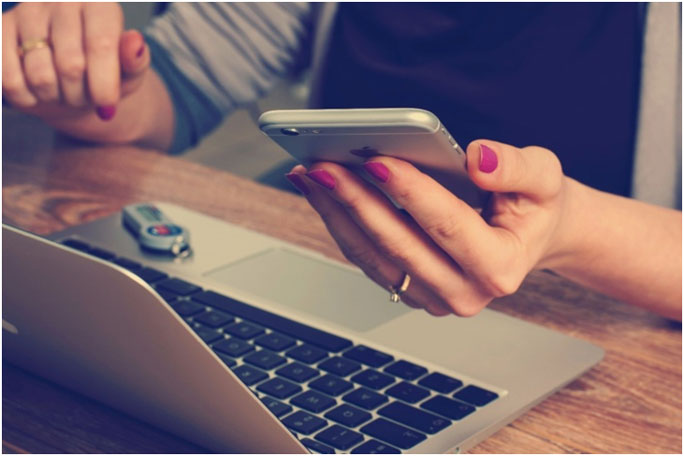 Do you remember when you were able to apply to jobs by showing up in person to fill out an application or by faxing in your resume and cover letter? Those days feel like forever ago. Now most companies will not even accept a hard-copy resume. Applications must be turned in through their online programs in order to be considered for a position. Unfortunately, technology is not always perfect for applicants or the companies looking to fill open positions.
Technology is a vital part of one's everyday activities. This technology comes into play even in how candidates apply for a position. A workplace that lacks in technology connections will be looked over. In order to attract the best candidates, organizations of all kinds need to be on board with the latest technology from the very beginning.
Online applications can be the easiest and most effective way of reaching out to candidates. However, technology can also make it harder for candidates to provide the most pertinent information to the company in their application if the software they're accessing is not designed correctly. Some studies indicate that nearly half of those who took the survey rated their last experience applying for a job online as "difficult to impossible." With so many candidates indicating that applying to jobs are nearly impossible, there is a good chance that good candidates are slipping through.
Applicants who indicated they had trouble applying listed these following reasons: complex navigation; timeout restrictions; poor screen contrast; confusing, poorly written and inconsistent instructions; fields that did not state an accepted format; fields that were mislabeled or not labeled at all; applications and questionnaires that relied on color, graphics, or text embedded with graphics to convey directions; applications that had to be signed using a mouse; lack of contact information for technical support; lack of information on how to request an accommodation; trouble uploading the necessary documents; inaccessible "CAPTCHAs" with no audio option; and no notice about the use of pop-up windows, which are often blocked by places like libraries and employment centers.
This especially rings true if the company does not have their online application set up properly. Some of the most common and universal problems facing candidates include:  
When the resume is automatically uploaded, it is incorrectly entered into the application fields, which also don't allow for changes to be made.
Dropdown boxes for categories like education don't provide enough options to include the applicant's school or degree.
Form requires annual salary input even when positions are part-time or vary based on different hours given.
System times out when applicant is filing out the form and nothing gets saved.
Repetitive actions such as uploading a resume then filing out a resume form with the same information.
There is no confirmation of an application being completed or received so the applicant does not know if it went through.
Job experience section requires chronological order of related work which may result in what appears as gaps in employment when there aren't actually any gaps.
In order to ensure candidates applying to your company don't face these kinds of issues, the application process must be carefully considered. There is nothing worse for companies than having qualified candidates apply, but inevitably get lost in the process. Companies want and need to have every opportunity to consider candidates who are interested in their positions.
Human Resources personnel explain that they generally receive over 100 applications per job posting. Imagine if the company was actually receiving double that amount but was losing those applications due to various software problems that were causing incomplete and incorrect applications being passed over. The application problems that users experience reflect poorly on the company. Eventually, people will become tired of trying to apply and will move on to other companies. Some may think that having lengthy, in-depth applications will "weed out" the lesser qualified applicants, which may be true to some extent, but the best candidates will also give up, knowing that they have plenty of other opportunities out there and don't need to waste their time on an unnecessarily difficult one.
The term "resume black hole" has become a serious concern for applicants. They put time-consuming and often painstaking effort into online applications, only to never hear a single word from the company. As Seven Step RPO President Paul Harty said, "Since the economy bottomed out in 2008, the resume black hole has gained folklore status, cropping up in the national employment conversation every few months. While employers might prefer to believe it's a myth, our recent survey of more than 2,500 job seekers indicated that this phenomenon is real, and that employers' automated application systems are a major contributor." Applicants not only find that there is a hassle with difficult online applications, but also that they then never hear a word again from the company. These two combined make for the infamous resume black hole.
The software that HR departments use to organize and sort applications is able to do most of the work for them through automation. They are able to conduct keyword scans, highlight top picks, set up video interviews and document follow-up and print out reports. While those are great benefits and save a lot of time in human resources departments, it opens up the chances of applicants getting missed.
Another development with job searches that ties into technology is social media, which has become one of the primary resources candidates rely on in looking for job listings. With this in mind, companies must ensure that their Facebook, LinkedIn, and other social media profiles are user friendly and frequently updated. Any provided links must work and take the user to the correct application or related information. Social media accessibility goes directly with mobile device and tablet friendliness. Candidates don't just use desktops or laptops to apply for their job searches anymore. Ensure your program can be used with these devices, or you may face losing over half of potential, qualified candidates.
The best thing HR personnel can do to improve online applications is to streamline them. Go back to the basics and get the most pertinent information to help you decide if the person should move on to the next step. Pulte Group Talent Management Solutions Manager, Tiffani Murray said, "Ask yourself what kind of information you really need upfront to decide if you want to move candidates to a next step. You need name, contact information, and a resume or LinkedIn profile. If you have an application process that is five or six screens deep and a candidate is filling it out on a smartphone, in many cases they'll drop off." References are one thing that shouldn't be asked for until the end when an offer is presented. Instead, a references page is just another thing that they have to fill out when chances are HR won't need them anyways. As Murray explains, "You don't need to add that information burden to candidates when a high percentage won't make it to an offer."
Going back to the basics also refers to job descriptions. Often HR and hiring managers feel they have to make the job sound more complicated than it really is so that more highly qualified candidates apply. However, job descriptions become too wordy and long, making it confusing as to what the actual job entails. Aim for 250 words to 2,000 words depending on the complexity and requirements of the job.
Ultimately, applicants are looking for more authentic ways of applying to jobs online so that they feel like their time is going towards something of substance with realistic chances of turning into a job opportunity. Trying to "weed out" applicants in the first step often leads candidates moving on to better, simpler applications with more prospects. Don't let your company be the one turning away talented candidates without even realizing it.
Want to find the most talented candidates? EmploymentCrossing can fill jobs up to 5 times faster than any other job site. Every job you post with us is posted on more than 600 job boards and social media networks. We also make the application process easy for job seekers.
Go here to start posting with EmploymentCrossing today to find your next hire!
See the following articles for more information: