Summary: The onboarding process also has an influence over a company's brand. See how in this article.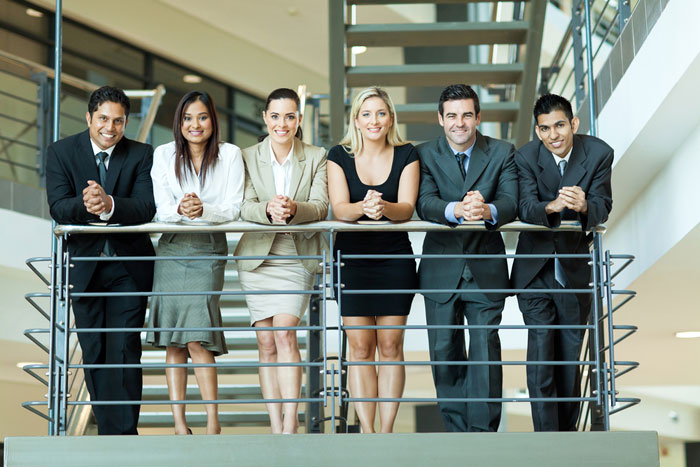 The process of branding a business goes much farther than advertising, hosting events (whether online or in person), contests and/or other actions.
While branding can also occur within the inner workings of a business through its culture, its customer relations and overall product, did you know how you onboard new employees can also reflect your company's brand?
Keep reading to find out the 5 ways your employee onboarding can help define your business brand.
Branding, or rather branding a business accurately and correctly, can have a huge influence over that business's profit, public perception and most importantly consumer following.  
For example, Mercedes-Benz brands itself on the safety their automobiles provide their passengers, while Apple brands itself on the beauty, innovation and accessibility of its technology products.  
With a last check of Wall Street, both Apple and Mercedes-Benz were seen to have been doing fairly well these days, which speaks to how well branded they are. Consumers – both new and repeat – have come to understand the value of both brands. They are:  
Reliable
Consistent
Have a winning history
Have a strong consumer base
How this occurs for a business speaks directly to how far their branding runs within the company.  
Does their branding stop at the company's front door in which once you get the customer in through the front door, all bets are off?  
Or do these businesses take their branding to the next level where every single aspect of how the business operates points to its brand?  
More likely it's the latter than the former in which every aspect of the business is considered, even its hiring and onboarding process speaks of the company's brand.  
An example of this would be the Disney Company in which for Disneyland to continue to be "the happiest place on earth," the company has to hire happy people who will go through a happy experience during their onboarding.  
With that established, keep reading to find out the 5 ways a company's onboarding process can further define its brand, according to an article recently published on
Recruit Loop
.  
1. Early engagement shows you're focused on employee success
The earlier the team is mobilized on the onboarding process, the better.
Start making moves to engage new hires as soon as they have accepted the offer, wasting no time in bringing them into the tribe and introducing them to the company culture. A lot of applicant tracking systems integrate with onboarding solutions to make this quick and easy.  
What was historically a 2 – 4 week 'black-out' period before the new employee's first day, has become 
a window of opportunity
 for early engagement.  
Revisit your company story – show them your history, milestones, values and corporate mission that explain who you are and what your company aims to do.  
2. Onboarding portals provide a company-branded experience
Employee onboarding portals
 are a user-friendly method to bring new hires into your organization. By engaging them with the right experience and resources early on, you can smooth their transition and build cultural alignment.  
Help employees complete their basic paperwork, learn the basic company policies and procedures, and read the FAQs. This will help them hit the ground running on their first day.  
Skilled and industry-based training programs can also be developed through these portals.  
Instead of stale training manuals and outdated PowerPoint presentations – develop interactive programs or basic video streams that can be easily digested.  
Micro-learning
 is becoming increasingly popular because it doesn't require a long attention span and works great for delivering lessons over mobile devices.  
3. Onboarding roadmaps show you care about their development
During the onboarding process, managers and human resources teams should be responsible for setting a new employee roadmap.  
Making goals and expectations transparent significantly improves the chances of a successful ramp-up to full proficiency.  
Make it clear where the new employee should be at 30-60-90 days, and schedule formal check-ins to make sure everything is going to plan.  
A typical onboarding roadmap may look like this:  
In the first 30 days, the new employee will undergo basic training, meet the team, access the systems, and learn how to give the ultimate '30-second company pitch'.
Toward day 60, they can start hitting goals, getting feedback from supervisors and building stronger peer relationships. Give them ownership of a small project as a challenge and to encourage their confidence.
Toward day 90, former new employees can implement new projects, self-correct and aim for bigger goals. They should feel confident in their role and contribute to the broader team's success.
It can typically takes eight months for a newly hired employee to reach 
full productivity
. But by creating a clear roadmap with defined targets and objectives – you'll encourage new employees to get there much quicker.  
What will that mean for your employer brand? If new employees reach their full-potential sooner, they'll have a better employee experience, will more likely be happier in their role, and will be strong ambassadors for you as an employer of choice.  
4. Build a supportive culture – the flywheel of new hire success
The tricky part about company culture is that while the human resources team can influence it, it's the broader team that will 
define it
.  
Company culture is everything, and encouraging the right behavior is an increasing focus for most organizations – 87% cite 
culture and engagement
 as one of their top challenges.  
A company with 100 people may only have a handful of people in 
the HR department
. But the framework and practices the HR team puts in place will drive the momentum of company culture.  
By deploying simple and scalable onboarding practices – human resources teams can create a virtuous cycle of reinforcing company culture. New employees that have a great onboarding experience are likely to offer the same courtesy to those who will come into the organization after them.  
The culture you show your new hires will be the culture that's reinforced as your company scales.  
5. Onboarding helps define your reputation
Building a strong employer brand is the foundation of successful talent recruitment and 
retention
. From the minute your new employees accept an offer, they will form opinions that will collectively become the basis of your company's external reputation.  
A strong employee onboarding program should show that you're focused on employee success, that you care about their development, and driven by a supportive company culture.  
By curating a great employee onboarding experience, you will encourage new hires to hit the ground running, reach their full potential, and be great representatives of your employer brand.  
Conclusion
Branding is so critical to a business's viability that even those employees who are deep within the business's inner workings can be influencers for or against a company's brand.  
As you hire new employees, keep your company's brand and culture in mind and continue to ask yourself if or how this person will fit in with your company and if they can be a strong link in a company's brand chain.