Summary: Worker burnout needs to be avoided at all costs, particularly if you are a manager who can control that burnout.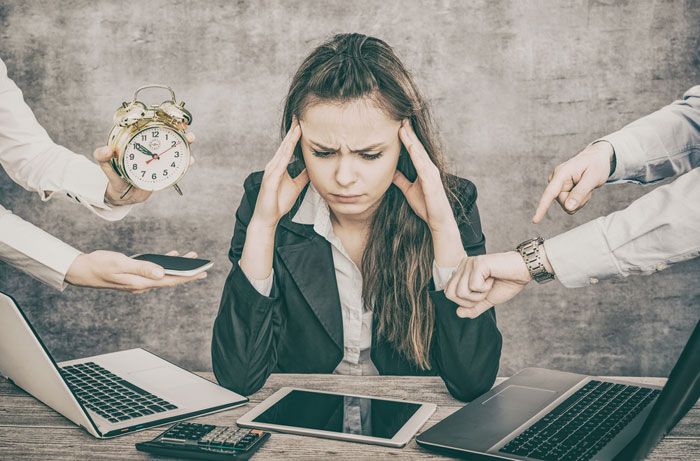 Job burnout is not just a serious ordeal for any manager or employer, it is an ordeal that can inevitably destroy your workforce.
There are, of course, ways to mitigate job burnout among your employees – some of them effective, others not so effective.
For the purposes of this article, we examine the 3 top tried and tested actions to help reduce job stress within your workforce.
The only issue worse than having burned out employees is to know you as their manager are responsible for their burnout.  
Maybe you work them too hard.
Maybe you've relegated your employees to perform the same tasks day-after-day.
And as for the onset of burnout itself, maybe you didn't act quickly enough to prevent it.
Of course this is a worst case scenario that you will hopefully never have to go through with those who you manage.
However, if you perceive a wave of burnout may be fast approaching those you oversee, set in motion the following 3 actions that according to
Forbes.com
can help mitigate pending workforce weariness.  
1) Job Control
Employees crave professional autonomy and independence in their work, and when they don't get it, the impact is profound. Workers who have low job control in combination with high job demands experience much higher rates of coronary disease and depression than those in other categories.
Organizations can help increase control by (1) providing a rationale when projects are presented; (2) providing employees options on where they can do their work (which can mean creating a variety of settings both at the office and outside of the office); and (3) offer flexibility on how and when a task is performed. Organizations that support an autonomous environment grow at four times the rate of control-oriented companies and have one-third the turnover.  
2) Recognition
Being recognized feels so good because it's a true sign of belonging.
A worker who is recognized is told either directly or indirectly that they are an important component to a business's production process.
This sort of worker is made to feel important, which to that end can in and of itself stave off many symptoms that lead to job burnout.
In fact, recognition can rid anyone of job burnout just in the sense of how happy an employee will be once he or she has been recognized.  
3) Community
Relational energy is about how much your interactions with others motivate, invigorate and energize, rather than drain or exhaust. This is important because burnout can be contagious (the term used in the research is crossover) and leaders who are burned out "infect" a team in much the same way as if they showed up to work with the flu or a cold.
The exhaustion, cynicism, and inefficacy can leave a lasting imprint on a team, even leading people to leave an organization altogether. Not surprisingly, research showed that a person's relational energy network predicted both job performance and job engagement better than networks based on influence or information. In addition, high levels of leader support have consistently been shown to reduce burnout.  
Further actions to take
As burnout can arrive to your workforce in many ways, there are additional steps you can take to prevent it such as:  
Say thank you more (probably much more) than your current practice.
Offer FAST feedback (frequent, accurate, specific, and timely).
Be clear when giving assignments and talk to other partners or senior associates on the team in order to minimize conflicting requests and ambiguity (two known accelerants of burnout).
Make constructive feedback a learning-focused, two-way conversation.
Keep people informed of changes.
Conclusion
Start talking about stress and burnout in your organizations.
Burnout is impacting many industries at an alarming rate, and talking about it as a group takes the pressure off of any one person.
You should also try to acknowledge as many of your workers as possible.
Ask them how their day is going, or if they need anything more to complete their job.
It's really quite simple just to check in once in a while. Doing so will give your workers the opportunity to truly voice their concerns and wants as well as their praises of you as an employer who cares deeply for them.
Now what worker can burn out from attention like that?